Aaah, April Fools. Nothing like waking up and seeing the new impossible products from ThinkGeek.
Edible Iphone cases, for those who love their gadgets just a Little too much.
Arsenic Sea Monkeys! As deadly as they are adorable!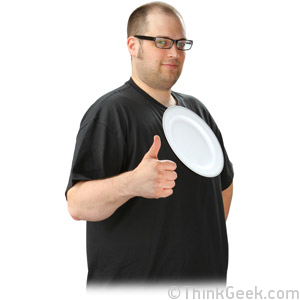 Shirt-plate! For when you just can't…you know…stuff…
Okay, seriously, I want me some lightsaber popsicles. And I want them delivered to my house by Darth Vader while hearing this song coming out of the truck. Which is shaped like a Star Destroyer.
Peruse these and other fine amazing products atThinkgeek.com Happy April Fool's Day!